The Faculty of Information Technology of the CTU is organizing the 25th International Symposium on Design and Diagnostics of Electronic Circuits and Systems (DDECS) from 6 to 8 April. The conference provides a forum for exchanging ideas, discussing research results, and presenting practical applications in the areas of design, test, and diagnosis of digital, analog, and mixed-signal circuits and systems.
Program
The conference program includes three keynotes, two industrial talks, tutorials, special and panel sessions.
General Chair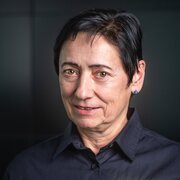 prof. Ing. Hana Kubátová, CSc.
Head of the Department of Digital Design