Find the right experts, research outcome, equipment, etc. for your innovation
The widget is operated by UNICO.
From a logo at a fair to a research project
An ideal combination of academia and practice
Our faculty has great students. In addition, we will also be happy to lend you a hand with research and innovation. The market pressure and the speed of innovation force businesses to change the way they think and motivate employees to innovate. The quality and disruptiveness of your innovations will increase rapidly after you get in touch with our top experts.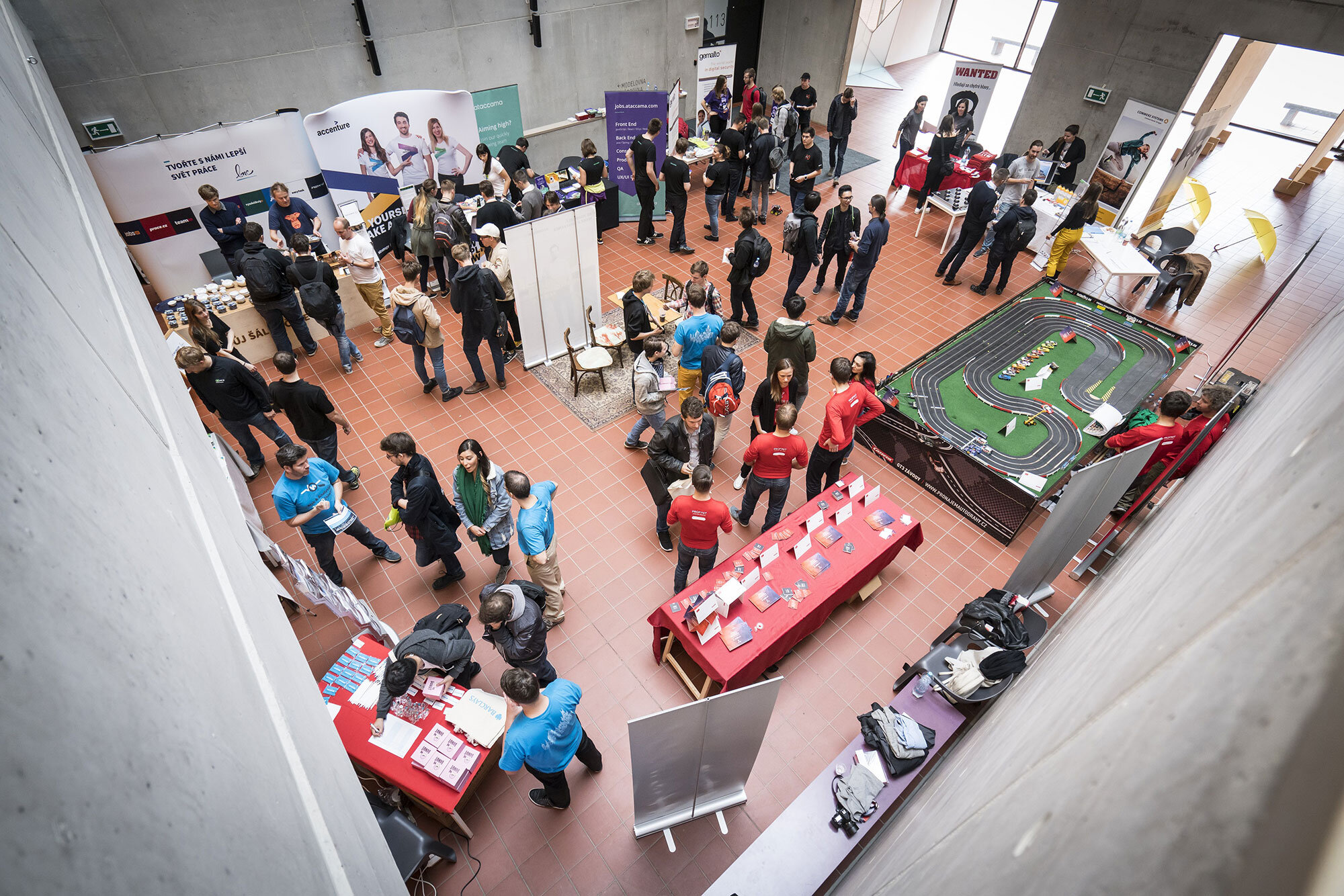 We organize the COFIT jobs fair
500+ students, 40+ companies, jobs, paid projects, offers of research laboratories, accompanying program – all this in 1 afternoon once per semester.
Big fish, little fish,
they are all coming to us
One example is worth a 1,000 words
We are successfully helping large companies with the AI transformation, we work on advanced algorithms in various fields from video and text processing to security and cryptoanalysis to anomaly detection. Some of our innovations have helped establish successful businesses (e.g., Manta Tools – collaborative research with Profinit). At the same time, we are surrounded by a number of innovative companies owned by our students or staff.
Are you interested in cooperation?
We train top experts that contribute to a better competitiveness and innovation potential of businesses and institutions in the Czech Republic. We systematically build scientific research capacities that allow us to pass on to students the latest knowledge and offer expert advice and implement projects in cooperation with businesses and institutions.