Researchers' Night is an event that, for one evening, brings life to hundreds of science buildings that no ordinary mortal can enter. Children, adults, seniors, and anyone passionate about science are welcome. Meet the scientists at FIT CTU who will introduce you to our selected laboratories and introduce you to their projects. This year's theme is "Mystery".
Programme
Laboratory of Intelligent Embedded Systems (LIVS)
Have you ever ordered coffee from a robot? It is possible in our lab. We will introduce you to two types of robots – PEPPER and NAO. You will see how these robots are programmed and what they can do. You can play dice, exercise or even dance with them.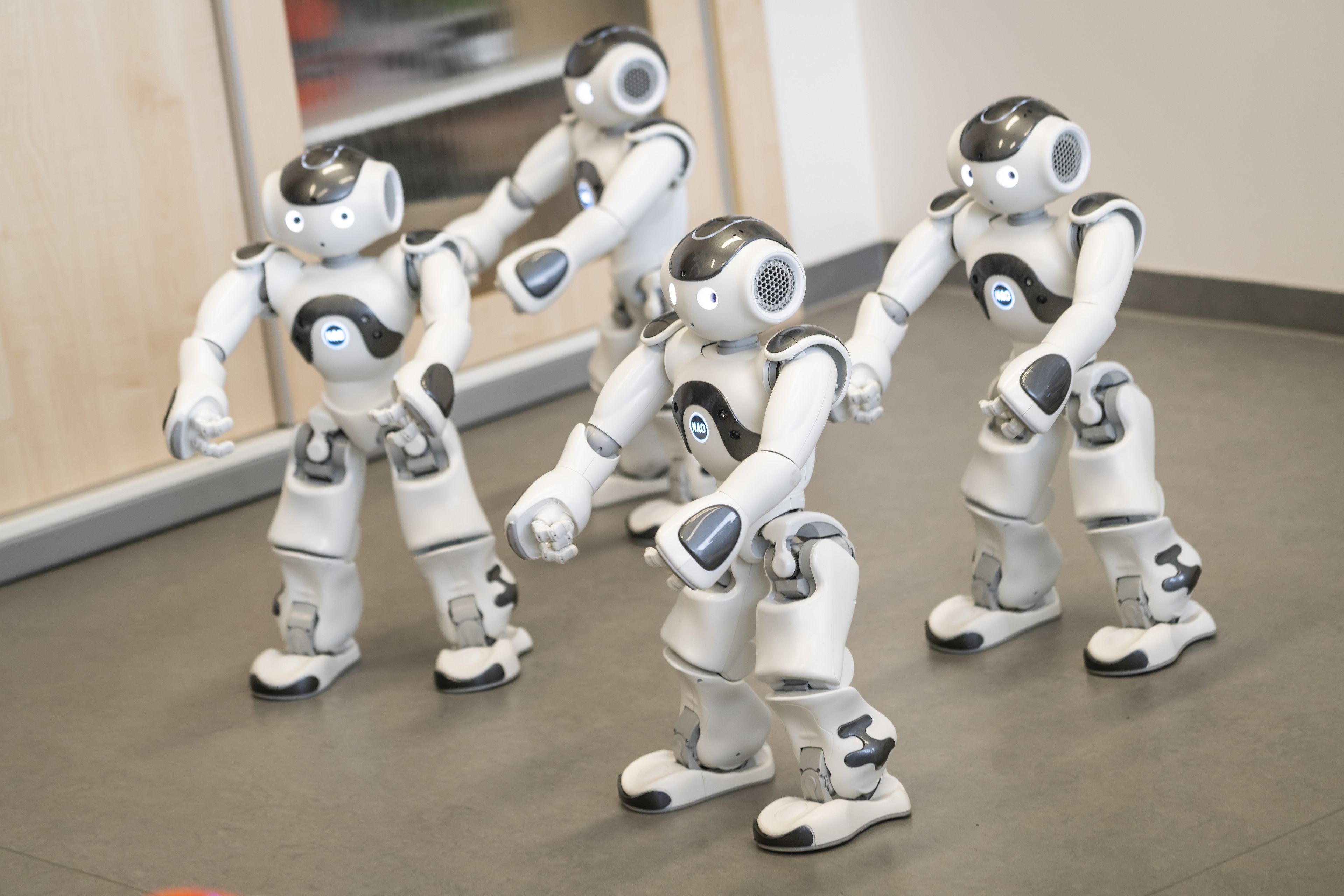 Image Processing Laboratory (ImproLab)
Did you know that artificial intelligence can reward you for smiling? Come and see for yourself in our lab. Cameras can identify almost anything these days. For example, we will show you how a camera can be used to control the launch of an imaginary rocket, or you can learn how it helps to attach a thermal imaging camera to a nearly 1.5-meter drone.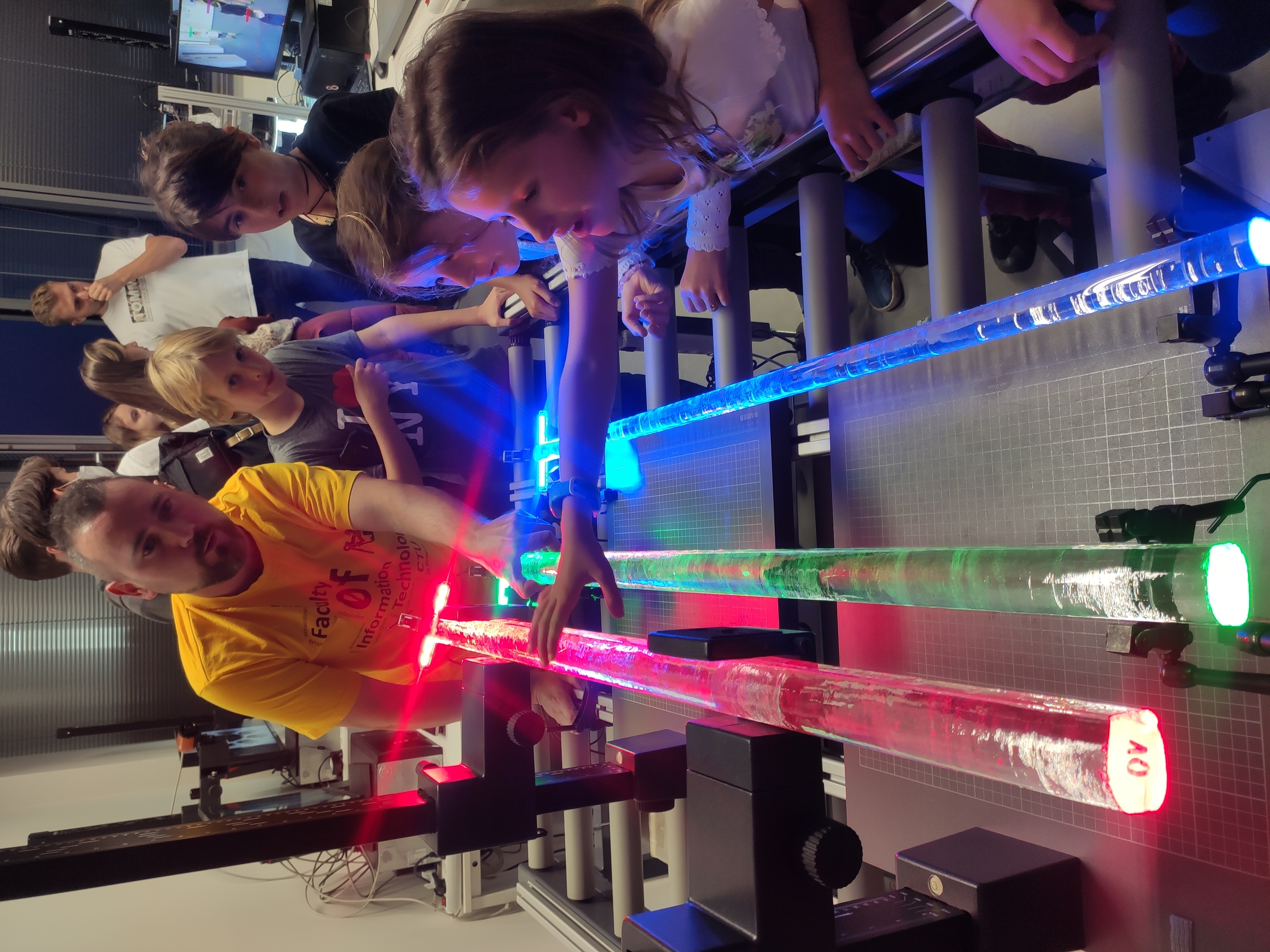 UX Testing Laboratory (UsabilityLab)
Come and experience how the eye-tracking process or user testing of new applications works.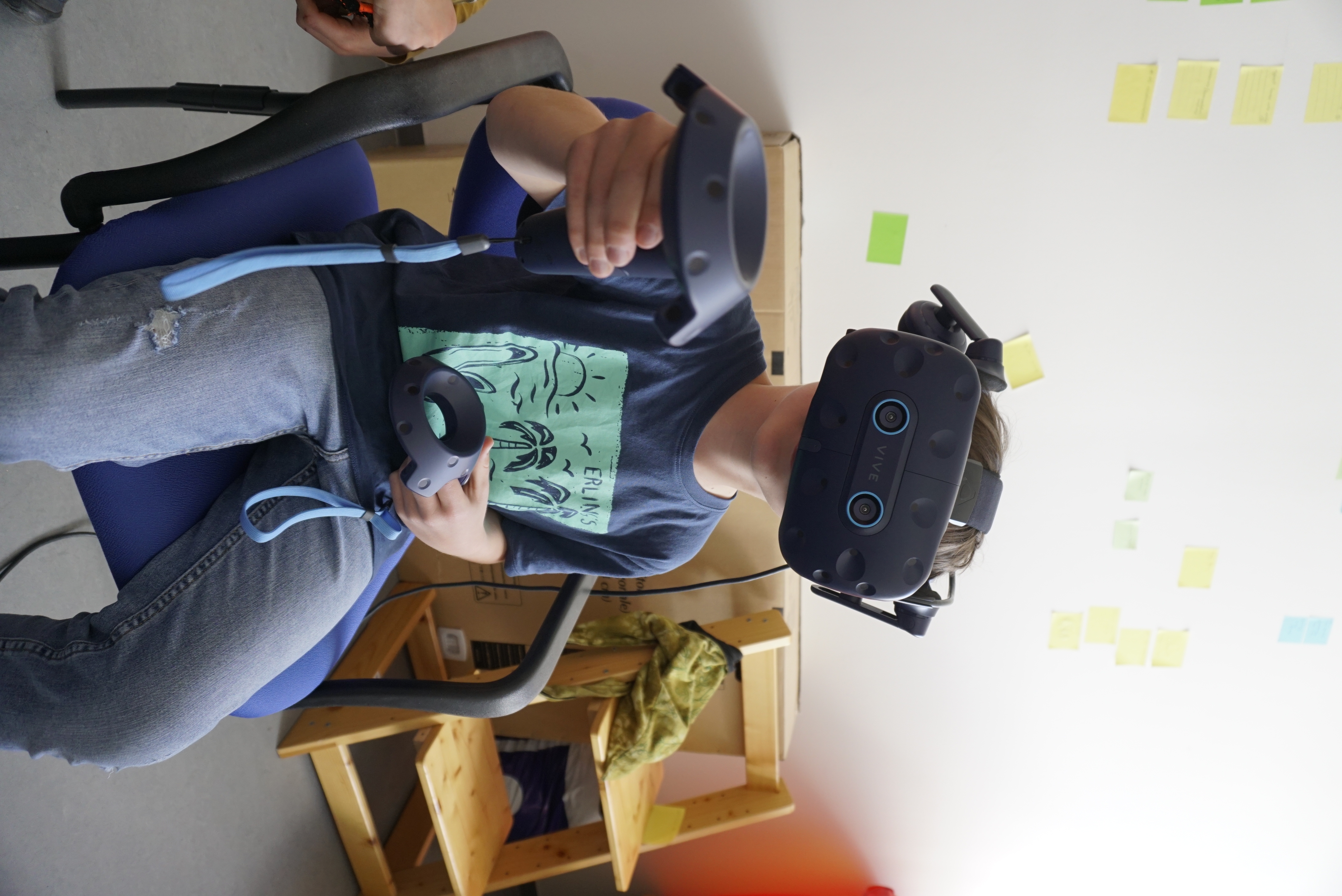 Network Visualization Laboratory (SAGElab)
We invite you on a journey through space and time to the dowry town of Hradec Králové, which you can explore using virtual and augmented reality. After exploring the historic city, you can reach the top of a skyscraper and walk on a suspension bridge, thanks to VR.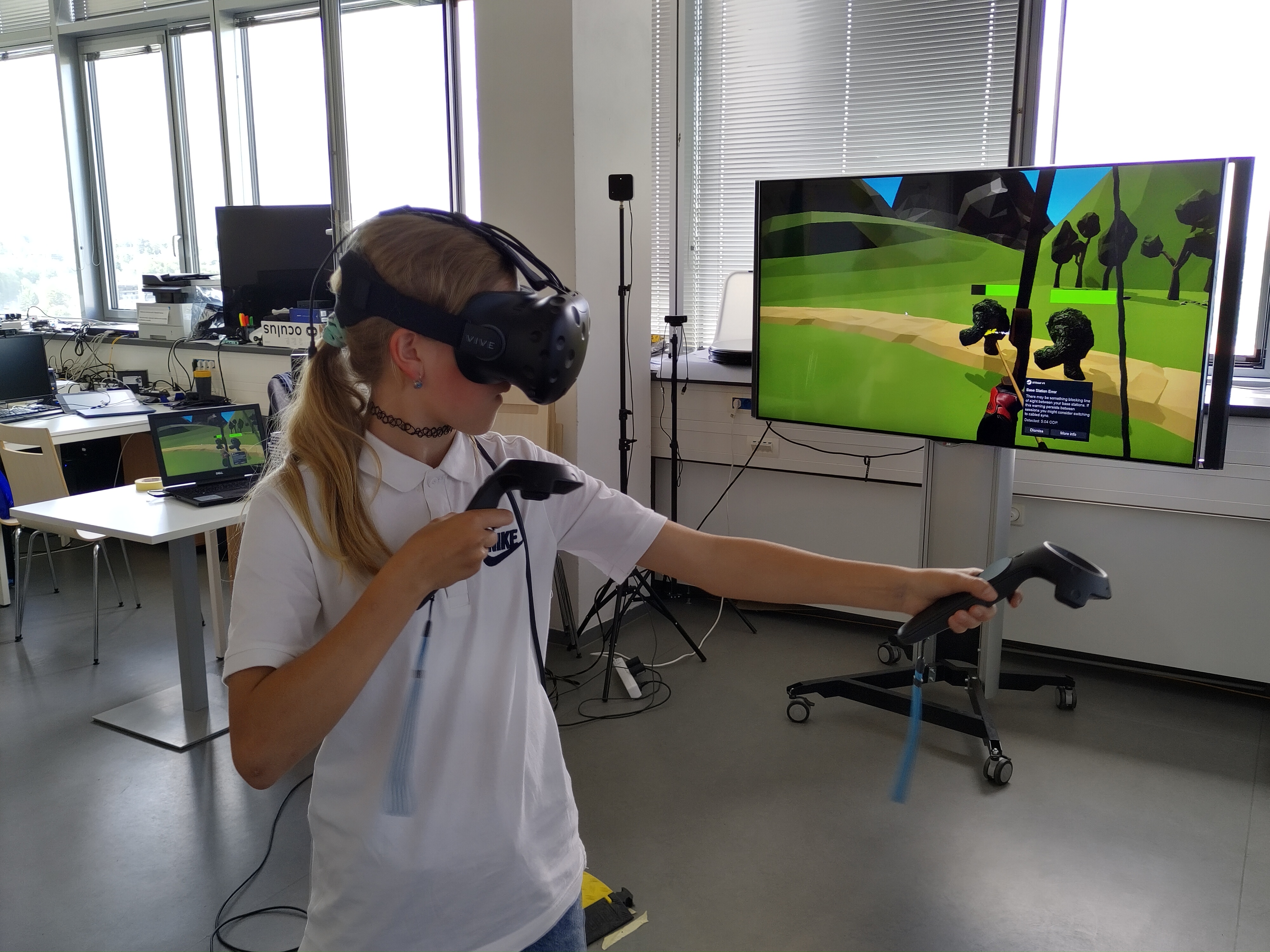 Graphics and Game Design Laboratory (ggLab)
Come and try out the interactive play wall with your children or play computer games created by our students.