We explore advanced methodologies of conceptual modelling and their application in software and business engineering.
The group's activities are focused on these topics
Projects
Towards Data Stewardship in ELIXIR: Training & Portal
Program
Projekty podpořené z ČR (pracovní kód k dodatečnému upřesnění)
Provider
Another domestic provider
Description
The project aims to develop training materials and software tooling to support data stewardship in the ELIXIR infrastructure.
Publications
Towards Evolvable Documents with a Conceptualization-Based Case Study
Published
International Journal on Advances in Intelligent Systems. 2018, 11(3&4), 212-223. ISSN 1942-2679.
Annotation
Documents surround us in our everyday lives and affect us even without noticing it. Information technology brought an evolution to documents in terms of flexibility and efficiency in their composing, processing, and sharing. However, in these days, an electronic document lacks the evolvability and reusability of its parts. Maintaining the consistency across one or even several documents and their versions makes it a very complicated task. We encounter a similar problem in the software development domain where, however, effective principles and techniques have been developed and adopted. Incorporating modularity, design patterns, loose coupling, separation of concerns, and other principles are being successfully applied to achieve evolvability. Results are proven in decades by scientific research and countless practical applications. Hypothetically, such principles may be used also for documents in order to achieve reliable and easy-to-maintain documents. This paper presents our generic conceptualization leading to evolvable documents and which is applicable in any documentation domain based on related work in the electronic documents, as well as the evolvable software development domains. Advantages and core ideas of our conceptualization are then demonstrated in a case study - prototype design of OntoUML modelling language documentation. Finally, possible next steps for generic evolvable documents are proposed, as we perceive our contribution as the first step in the journey towards evolvable documents in the scientific point of view. The results from this paper can be used for further research and as the first boilerplate for designing custom evolvable documentation.
Exploring a Role of Blockchain Smart Contracts in Enterprise Engineering
Published
Advances in Enterprise Engineering XII. Cham: Springer International Publishing AG, 2018. p. 113-127. Lecture Notes in Business Information Processing. vol. 334. ISSN 1865-1356. ISBN 978-3-030-06096-1.
Annotation
Blockchain (BC) is a technology that introduces a decentralized, replicated, autonomous and secure databases. Smart contract (SC) is a transaction embedded to blockchain that contains executable code and its own internal storage, offering immutable execution and record keeping. Enterprise Engineering (EE) examines all aspects of organizations from business processes, informational and technical resources, to organizational structure. Therefore, blockchain and smart contracts have been subject of interest concerning the discipline of Enterprise Engineering (EE) and how they can be used together.
A tour of CCMi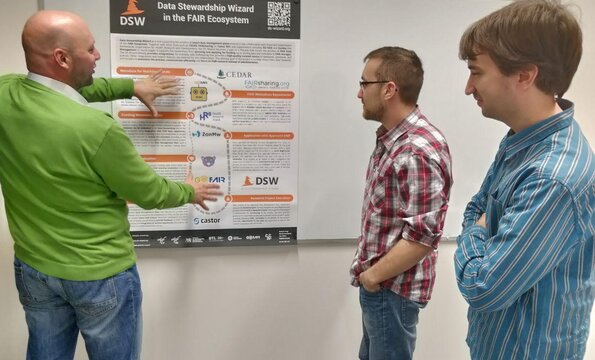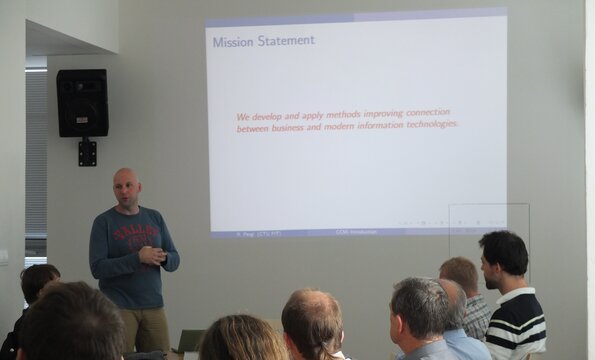 Contact persons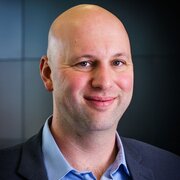 doc. Ing. Robert Pergl, Ph.D.
+420777042249
TH:A-951
TH:A-935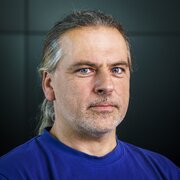 Ing. Michal Valenta, Ph.D.
Head of the Department of Software Engineering
Where to find us
Centre for Conceptual Modelling and Implementation
Department of Software Engineering
Faculty of Information Technology
Czech Technical University in Prague
Room TH:A-951 (Building A, 9th floor)
Thákurova 7
Prague 6 – Dejvice
160 00